16
Jan
BlackPhone . the first smartphone against spyware-mail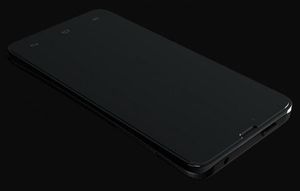 Preparing company information security ( Silent Circle ) in partnership with the smart phone industry Spanish Geeksphone to launch smart phone has the privacy of a unique and shook it protected from spyware and maintains the private حrivacy of the user , especially in the context of developments in the espionage case that led the United States Agency NSA and one of its programs spyware controversial PRISM.
Blackphone new smartphone will be unveiled during the conference of Mobile World Congress 2015 which will be held in Barcelona in February next year , advertising will be exactly on 24 February , the new phone will PrivatOS operating system and is a derivative of Android but it seems that the manufacturers want to move away something what about Google , especially in the context of some of the accusations made ​​against the major companies in the digital world to deal with the NSA.
Manufacturer 's Blackphone talking about the absence of the principle of ads on PrivatOS system which means that the Google Play store , which will not be available , which is a Android engines .
Seetmouka new phone as a phone -style high cost , and it seems that it will be a special VIP or owners who are afraid of falling victim to spyware , other details will become clearer in the coming weeks .