24
Nov
New technology for encryption of Twitter for anti-spyware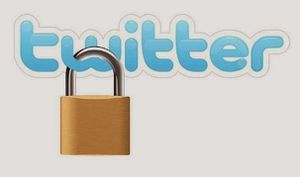 New technology for encryption of Twitter for anti-spyware
Announced social network ( Twitter ) for strengthening the system of encryption in order to prevent espionage operations experienced by many large companies by the National Security Agency (NSA) and other intelligence services and the piece in the light of what was done by Google and Facebook and even Yahoo , which announced it would establish a new system of encryption in the coming year .

As quoted by Agence France-Presse (AFP) , Twitter will strengthen the encryption system own by adding an additional level of security called (Perfect Forward Secrecy) in addition of course to the characteristics of the usual secrecy and integrity across Protocol (HTTPS) , according to the official website of the social network .
Twitter has indicated in its statement published on its website that " in the case of the registration of any hostile party to encrypted data for users , and the later of stealing the key to decode the data recorded , they will not be able to use this decryption keys "
Twitter said that this announcement was "not intended to discuss this new technology is interesting , but to provide what we believe it should be the new standard for owners of online services ."

It is clear that Twitter strives to protect users' data across IT Perfect Forward Secrecy , which would be difficult with any attempt to spy or to gather information illegally .